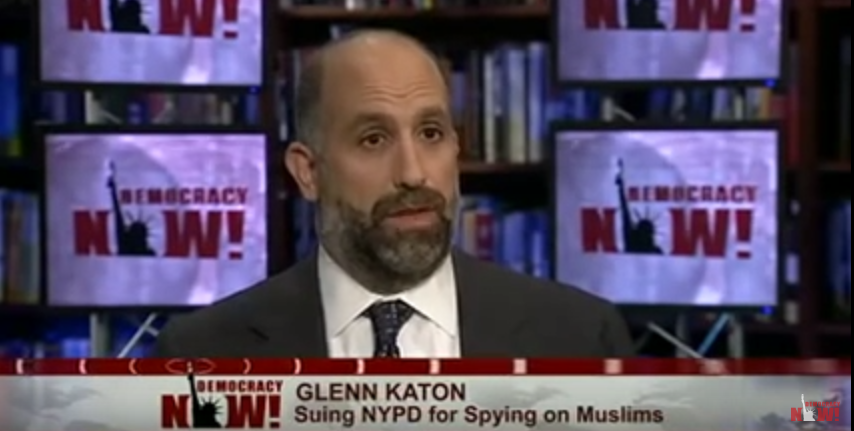 Glenn Katon has been a trial lawyer and litigator for over 20 years and focused his practice on civil rights for the last 10 years. He is driven by his passion for addressing the injustices regularly inflicted on people by the government, police, big corporations, and others who abuse their power.
Glenn has tried 15 cases and handled numerous appeals. He has litigated cases spanning police misconduct, racial profiling, religious freedom, immigrants' rights, and free speech. Many of Glenn's cases have challenged high profile civil rights abuses and he has been quoted in the New York Times, Wall Street Journal, Washington Post, Newsweek, The Huffington Post and St. Petersburg Times, among other publications.
As Legal Director at Muslim Advocates for four years, Glenn oversaw impact litigation advancing the civil rights of American Muslims and led legislative and administrative advocacy against racial and religious profiling. He was the lead attorney who developed the first federal court challenge to unconstitutional surveillance of American Muslims in the Northeast by the New York City Police Department. Glenn was also a lead attorney in an important free speech case against the New York Metropolitan Transit Authority, winning a preliminary injunction for Muslim comedians to run their advertisements in the New York City subways.
At the ACLU of Florida, Glenn was Director of the Religious Freedom Project and Senior Attorney. He brought many civil liberties cases, including religious freedom, immigrants' rights, free speech, and police practices, and argued before the U.S. Court of Appeals for the Eleventh Circuit. In one trial victory, the federal judge presiding noted in a written opinion: "In the Court's own experience and judgment, Mr. Katon was instrumental in securing the successful results which Plaintiffs achieved."
Before focusing on civil rights full time, Glenn was a partner and associate at two private law firms, a trial attorney for the U.S. Department of Justice, and a law clerk to Judge Terry R. Means of the U.S. District Court for the Northern District of Texas.
Tarina Yasmoothr Larsen is a paralegal at Katon.Law. She has been a paralegal and advocate for disability, homeless, and prisoners' rights for almost ten years.